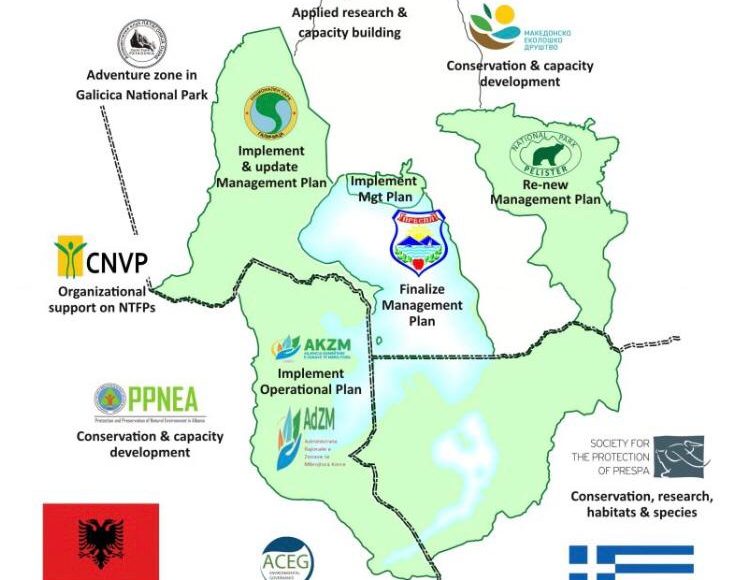 CALL FOR EXTERNAL EXPERTS
This Call is addressed to interested experts to serve as Trainer's under the framework of the project "Promoting Sustainable Tourism through Increasing Municipal and Entrepreneurship Capacities in Wider Prespa Area /ACEG Centre'', a project funded by PONT and GIZ ProSEED and implemented by Albanian Centre for Environmental Governance (ACEG Centre).
The ACEG Center was established by a group of environmental activists, innovators, scientists and practitioners with the primary goal of advancing environmental governance through the use of expert judgment in areas such as environmental justice, good environmental governance, green economy & resource efficiency, alternative development and agro-tourism, crime prevention and environmental corruption and environmental security.
Fields of expertise
ACEG Centre is seeking to engage four (4) experts in total, with a high level of expertise and professional experience for the following fields:
Financial sustainability
Project evaluation
Nature tourism
Sustainable tourism, entrepreneurship promotion, and partnerships for local governance authorities
Period of assignment
The assignment will consist of a preparatory stage, conduct a half day training and writing of the training evaluation report during January/February 2020. A detailed description of the Assignment will be provided in the Terms of Reference.
Interested individuals are invited to submit the following documentation:
Personal CV including experience in similar assignments
Cover letter explaining motivation for this assignment
The e-mail address for submission is: [email protected]
Deadline: The CVs and supporting documentation must be submitted no later than 15th of January 2020.