The Albanian Center for Environmental Governance organizes a two-day expedition on nature-based tourism in Prespa National Park
Nature-based tourism provides a sustainable approach for local economic development and nature conservation with minimum impact on the environmental ecosystems. In the Prespa area, the Albanian Center for Environmental Governance (ACEG) has worked for the past 16 months to introduce and pilot this approach in its activities with the youth of the area, local public administration of Pustec and Devoll Municipalities and small entrepreneurs.
An important component of the project has been the promotion of the Prespa Area as a destination with a high potential for tourism packages and travel groups. In this context, on 3-4 April 2021, ACEG organized a two-day expedition for nine (9) tour operators, tour guides, travel agencies and tour association to visit the Prespa National Park attractions, hiking and walking trails, talk to tourism service enterprises and guesthouses in the area.
On the first day, the group visited local stakeholders from the Regional Administration for Protected Areas Korça, who presented the Prespa National Park values, endemic species, and tourist attractions in Gorica e Vogel, Pustec, Zagradec, Gollomboç and Mali Grad.
Director Iljon Thanas shared the work in progress of his administration for the update of 18 new hiking trails which will diversify the tourism options for various groups. The presentation was followed by a well guided three (3) hours hiking tour experiencing the values of the park, potentials and the nature attraction of the national park.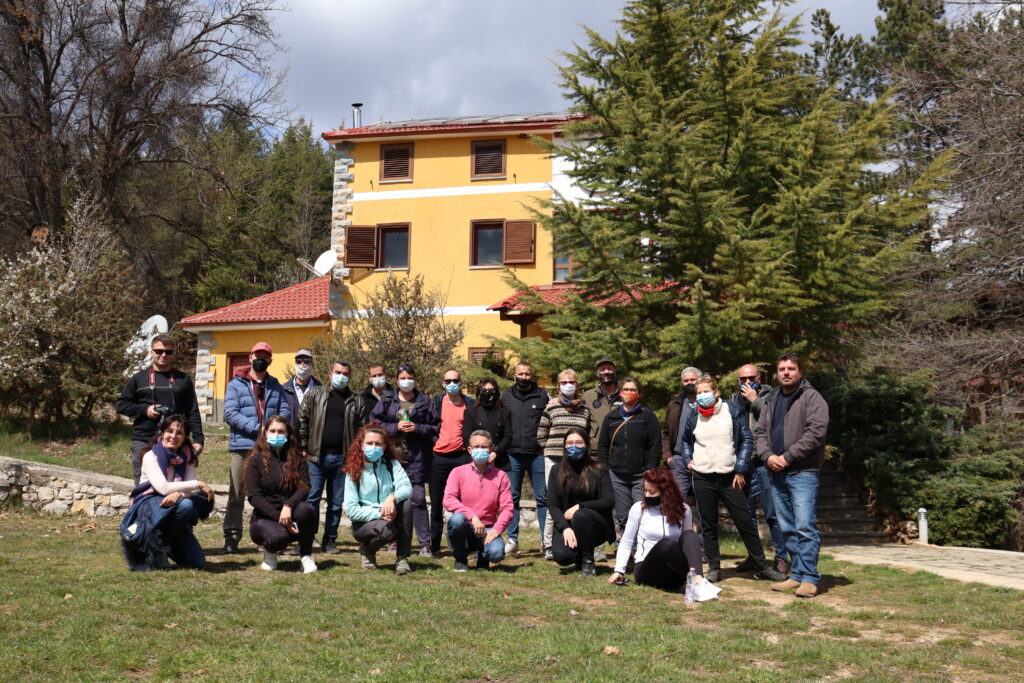 "The project area has enormous potential, and we are already thinking of bringing the first groups from Tirana", stated #Expats Albania, #Check-in Albania, #DEA Lines, #National Association for Tourism Guides.
On the second day the group visited Mali grad Island during a boat tour to know the cultural and religious monument and the guests were introduced to Mummy Stones and Tren Cave in Micro Prespa and stopped by the new "Hyselli Guesthouse" in Zagradec supported through a competitive grant from the project.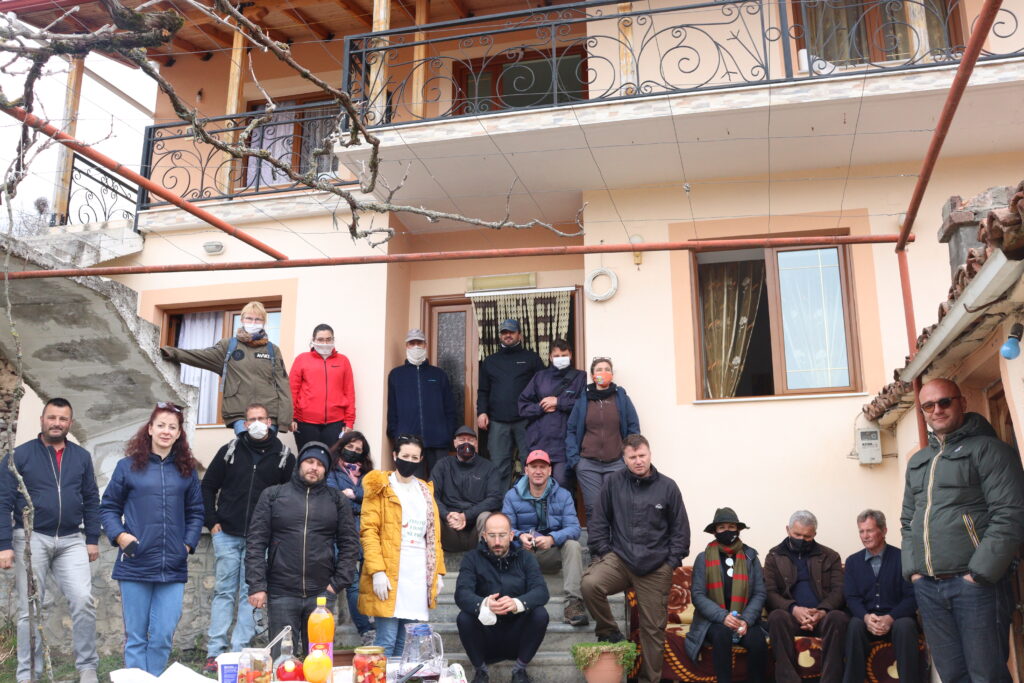 The tourism office from Devoll municipality appreciated the activity and was interested to further continue to work with ACEG and PONT to improve the perspectives of the nature tourism in their municipality and get to learn more from the existing practices in Pustec.
"This tour expedition marked a successful final milestone of a 16-month long project implemented by ACEG with the financial support of PONT and ProSeed/Idea programme which was able to deliver important products, such as a Youth Tourism Academy, municipal training and co-operation and financial support for opening a new guesthouse in Micro Prespa" highlighted Mirjam De Koenig, the Executive Director of PONT.
The expedition brought together more than 25 local institutional and community groups from Municipality of Pustec, Municipality of Devoll, RAPA, PPNEA, ProSeed/Idea+, Transboundary Biosphere Prespa Project and tour operators and journalists from Tirana to exchange information and practices and deliver the strong message we are all working for Prespa.