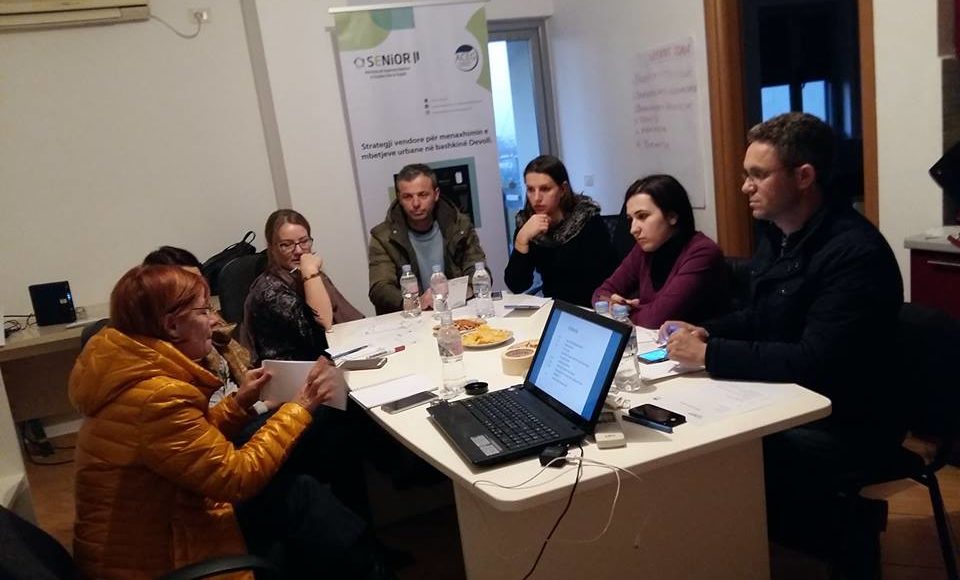 ACEG Centre prepares its strategic document and action plan 2017-2020
The Albanian Centre for Environmental Governance – ACEG organized a workshop dedicated to "the preparation of the strategic document and the action plan 2017-2020", held on 19 December 2017.
The main purpose of the workshop was the training and the drafting of the Strategic document and the Action Plan 2017-2020 to strengthen the capacities of the ACEG Centre. The document will be the guiding document in amid-term plan. During the document presentation the staff discussed various issues such as: establishing a team of young volunteers, preparation of an action plan following the measures that will be taken in order to achieve the strategic objectives of good environmental governance, rural development, agritourism and environmental crime.
The workshop was conducted in the framework of the project "Building a bridge of cooperation between authorities, civil society and citizens on waste management in Devoll municipality", under the SENiOR-II programme, implemented by Regional Environmental Centre (REC) Albania and financially supported by Government of Sweden.